Vampire Facial & Hair PRP treatment

Famous Celeb Vampire Facial PRP treatment
What Is The Vampire Facial
The Vampire Facial offers an innovative combination that's become a sensation worldwide.
Extracts from your own blood are micro-needled into your skin to help you look years younger without surgery! Best of all, this is a fast, non-invasive procedure that provides exceptional results. A Vampire Facial is more affordable than laser or IPL with less discomfort and no downtime.
The Benefits of A Vampire Facial
Tighter skin
Significantly diminished wrinkles
Diminished fine lines
Diminished scarring
Diminished hyper-pigmentation
Finer pores
Diminished epidermal pigment
Diminished burn scars
Overall improvement in the health and circulation of your skin
The Procedure
Blood is drawn from the arm (similar to a typical blood test)
The blood is transferred to a centrifuge so the platelets can be isolated from the red blood cells, they can now be classified as platelet rich plasma
The platelets are applied to the skin and the tiny needles on the DERMAPEN (a microneedling device) create thousands of invisible vertical, micro perforations into the epidermis and top layer of the dermis, driving your platelets into your skin. This triggers your body to go into a "repair mode". There is an increased production of collagen and this produces younger skin!
From £250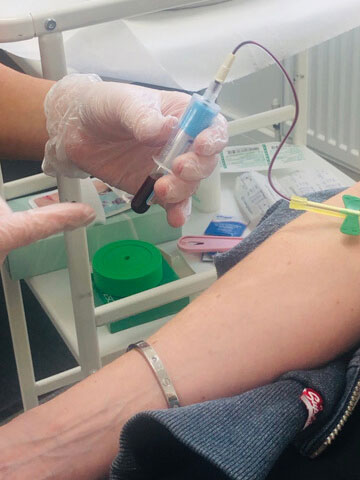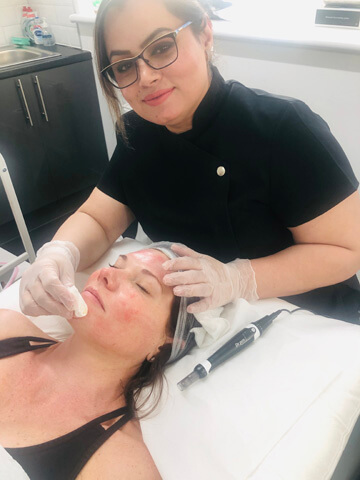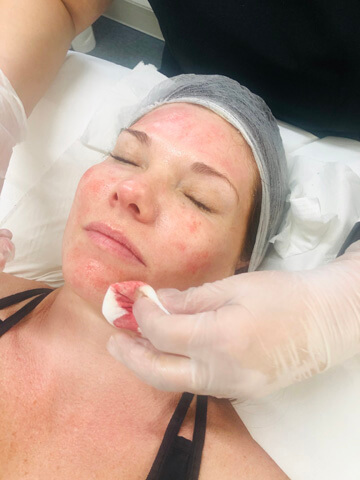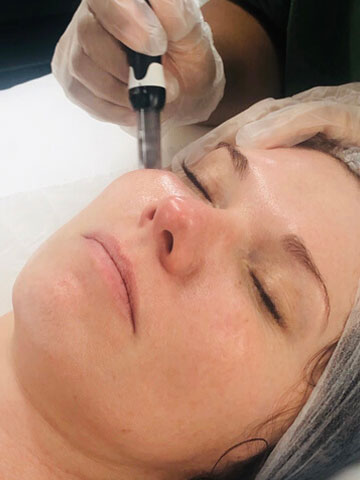 PRP treatment for hair
PRP for hair is one of the most effective, 100% natural hair growth treatment. The procedure involves platelets being injected into the scalp.
PRP contains special growth factors which helps to stimulating the cells in the micro-environment of the hair follicle. These growth factors promote healing and regeneration, responds to injury, and formation of new cellular growth. The primary purpose of using PRP in hair restoration is to stimulate inactive or newly implanted hair follicles into an active growth phase.
How it works
Platelets are small parts of the cells which circulate in the blood and have the job of triggering the process of repairing and rebuilding damaged cells. Platelet Rich Plasma contains important growth factor and encourages regrowth of blood vessels, cells and tissue.
The way that PRP works for reversing hair loss increasing the proliferation of dermal papilla cells, supplying Fibroblast growth factor and beta-catenin for accelerated hair growth. PRP works best for treating thinning hair and slowing or stopping the progression of hair loss.
Please note that 3 to 6 sessions (depending on cases) per year are recommended for obtaining optimal visible results.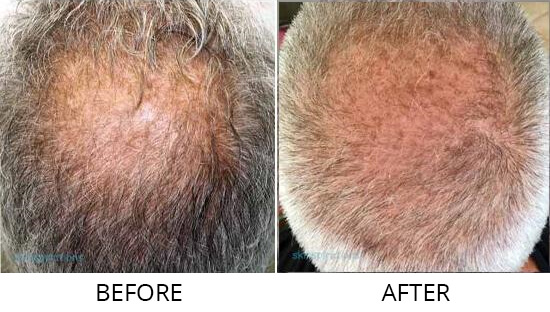 Price: From £250